We Have Entered New Territory
As we navigate our way through the upcoming weeks, we are scrambling for everything from supplies to food to what to do as a family. As a working parent with a working spouse, I understand the difficulty. I don't know what all is coming our way as far as additional closures, school & learning, financial assistance, etc. If you're like me, you are wondering what can you do from the comforts of your home. I'm so fortunate for a great community that is filled with educators, health & wellness instructors, and other concerned parents that I'm able to bring a list of ideas. Maybe you've seen them, maybe you haven't. Some are better than others. I just hope you can find value.
Possible New Schedule
There are a lot floating out there, here's one that is easy to understand and possibly follow. Of course, feel free to adjust, flip flop times, etc. to fit your lifestyle. If you're working from home, you can't also teach for 6-8 hours. So, move these activities to after work. Again, we're just trying to help if you're unsure.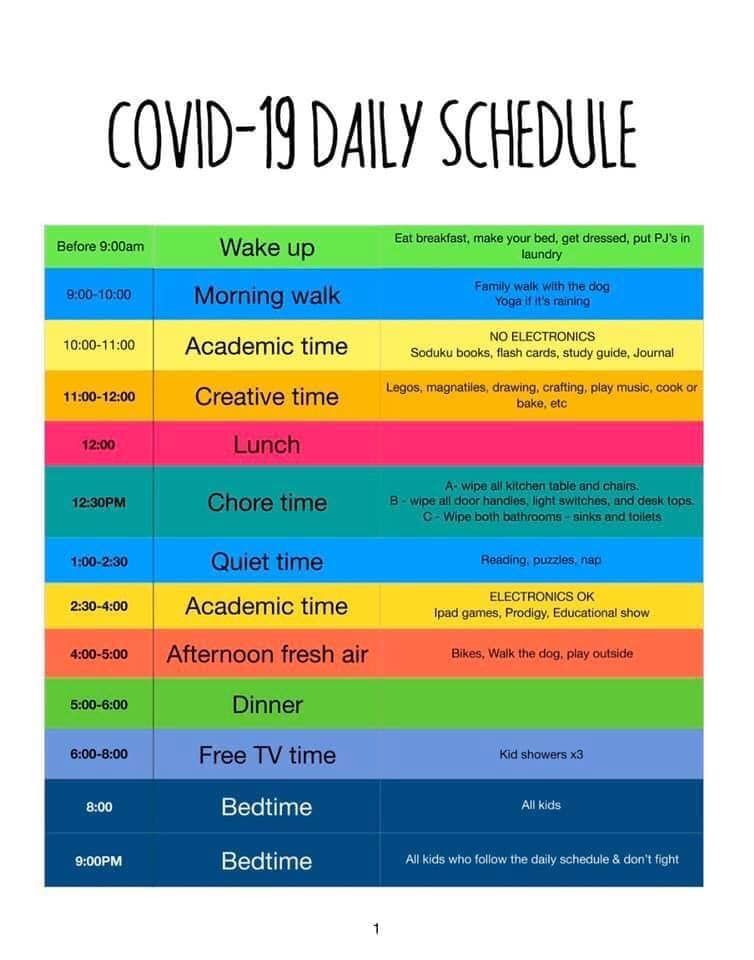 Additional Resources
Here are some additional links, including some hands off approaches that are more educational than the usual Tube videos.